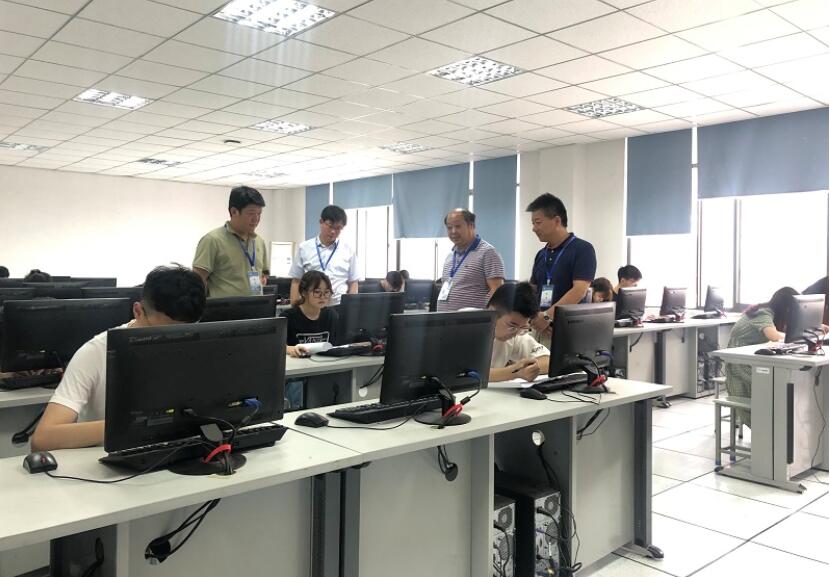 The School of Agricultural Information is independently set up the department of information engineering, in September 2014 changed its name to agriculture department of Internet of things, in October 2017, renamed as institute of agricultural information.
Major
After more than 20 years of development, the School of Agricultural Information has been continuously developing and expanding. It has 5 majors, including computer network technology, computer application technology, Internet of Things application technology, communication technology, and facility agriculture and equipment, among which computer network technology is the key construction major of the JSAHVC.
Faculty
At present, there are 45 teachers in the university, including 2 professors, 10 associate professors, 2 associate research librarians and 1 doctor. More than 96% teachers have master degree (degree) and 40 part-time teachers from the enterprise.
Training Bases
It has one provincial-level training base, one provincial and municipal engineering and technology center each, more than 20 on-campus experimental and training rooms, and more than 20 off-campus training bases. The total value of the training equipment is more than 15 million yuan.
Employment Prospect
Over the past 20 years and more, the school has trained and trained more than 2,400 graduates, and currently has more than 800 students. The employment rate of graduates has been stable at over 98% in the past three years.
Research Results
For many years, the agricultural information institute is committed to revolve around agricultural informationization teaching, scientific research and social service, pay attention to the teacher's teaching, scientific research and social service ability of ascension, to undertake a number of key research projects at the provincial level, has developed the agricultural product quality safety traceability supervision platform in Jiangsu province and integrate the provincial agricultural product quality safety traceability system, supervision system, monitoring system, such as the construction of provincial agricultural products quality tracking management of big data platform.