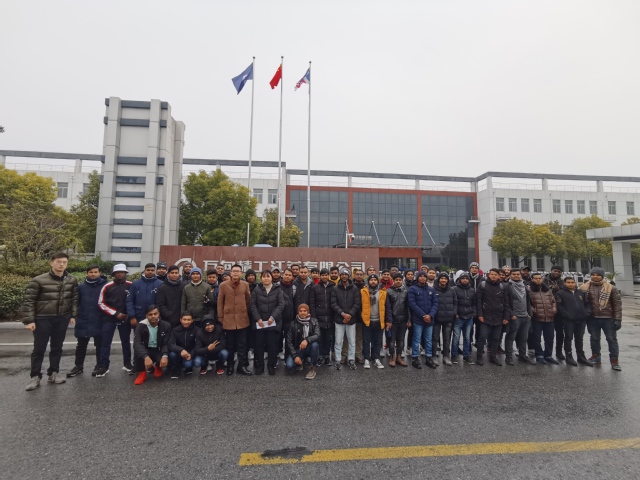 The School of Agricultural Engineering is one of the main schools of our college, with five majors, namely agricultural equipment application technology, animal husbandry engineering technology, automobile marketing and service, mechatronic integration technology and numerical control technology.
Faculty and Training Bases
There are more than 1200 students in the school, with an advanced concept and strong faculty, a total of 56 teachers, including 16 senior titles, more than 70% of the full-time teachers have master degree or above.
The school has 23 on-campus training rooms, with fixed assets of nearly 10 million yuan and a training place of 8,000 square meters.
Talent Cultivation
While strengthening the requirements of double certificates, our college encourages students to participate in various national and provincial competitions. Robot Independent Innovation Project has won one first prize and one second prize in Jiangsu University Student Robot Competition.
Employment Prospect
The School of Agricultural Engineering has been continuously deepening school-enterprise cooperation, and has established friendly cooperative relations with more than 20 large and medium-sized enterprises. The students have a solid professional foundation and strong hands-on ability, which are highly praised by employers. The employment rate of graduates is over 99%.