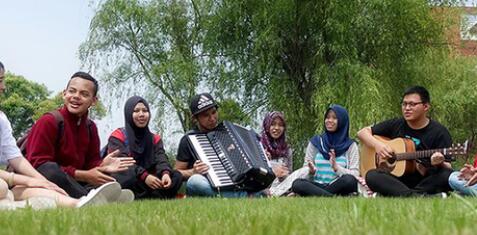 The School of Agri-business Management has been developed over 20 years now. The Department has strong faculty, favorable conditions for running, and wide student employment prospects, and it is very popular with the community.
Faculty
There are more than 1,500 students, 81 international students and 61 part-time teachers in the School, including 3 full professors (1 third-level professor) and 17 associate professors. 73% of the teachers have a master degree or above, and 92% of them are double-qualified teachers. In addition, we have invited 32 visiting professors from nanjing Agricultural University, Yangzhou University, SF Express, Tianbang Group and other institutions of higher learning.
Major
It now offers 6 majors, including accounting, marketing, logistics management, tourism management, e-commerce, leisure agriculture, and 2 majors for international students, including tourism management and international Business.
Training Base
It is also equipped with 13 on-campus teaching and experimental training bases such as logistics training center and nearly 70 off-campus internship and employment bases. It has agricultural and animal husbandry economic research institute, college students entrepreneurship base and teachers and students jointly run the Pastoral travel agency.
Employment Prospect
In the past five years, the employment and entrepreneurship rate of graduates reached 98%, and the monthly salary of outstanding graduates exceeded 10,000 yuan.