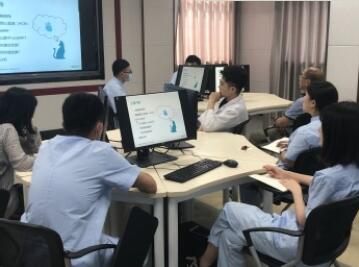 The School of Pet Science and Technology specializes in the education of professional, qualified personnel for the field of pet care. It enrolls students from all over the country and the department boasts a good teaching faculty, many experiments and a variety of training approaches, therefore the students graduated from this department enjoy bright job prospects.
History
The School of Pet Science and Technology started to enroll students from all over the country in 2001, being the first among national departments of higher education to create a major in Prevention and Cure of Animal Epidemic Disease, Food and Toys for Pets, etc. In 2006, due to the development of the national pet industry, the college set up the School of Pet Science and Technology, further enhancing the professional development of pets, creating the first majors in pets, in national departments of higher education. At present, there are five majors, including Pet Care and Beauty, Pet Medicine, Pet Training and Health Care and Experimental Animal Cultivation, with over 1,800 students in total.
Faculty
Currently, there are 58 full-time teachers, among which there is 6 person of Senior title, 11 people of vice senior title,32 people of intermediate title; 8 with doctor's degree and 37 with master's degree. And one of them is 3 famous experts on Agricultural Vocational Education in China; three are the 1 heads of major projects, namely "333 project" and "311 project".
Experiment and Training
There are four training bases, namely Jiangsu Pet (Tibetan mastiff) Breeding Center, Aimu Pet Hospital, Aimu Beauty Center and the Pet Discipline Center, and there are three laboratories, including the Basic Medical Experimental Center for Disease Control and Prevention Skills Training Center, Pet and Pet Maintenance Skill Training Center. Also, there are over 100 off-school practice bases.